Women's Center - Lebanon
Elizabeth's New Life Center serves our clients and community through five core programs:
• Our women's centers offer intervention in crisis pregnancies.
• Our prenatal care center provides continuity of care for our pregnant clients.
• Our in-school youth development services aim to prevent teen pregnancy through abstinence education.
• Our marriage education program promotes marriage and healthy relationships as the best context for raising children.
• We also provide after-abortion support for those who have been impacted by an abortion decision.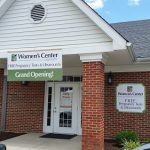 Learn more about our signature services as well as the programs that support them by clicking on the link below:
http://womenscenterohio.com/make-an-appointment/womens-center-lebanon/